Pre-Production & Creative Direction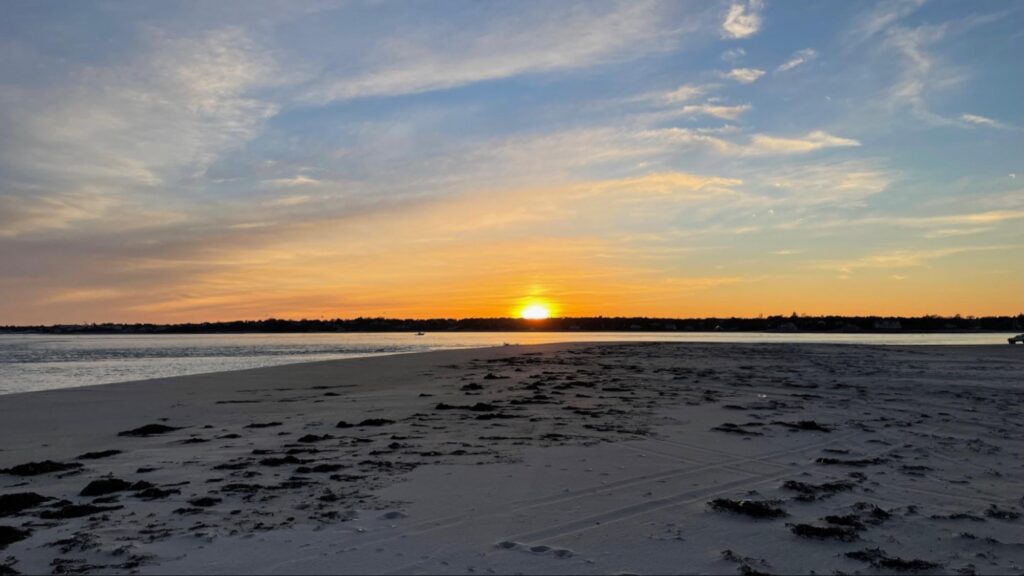 Identifying your audience, message, and intent gives us a great starting point in dreaming up a vision that is unique, compelling and possible to achieve your goals within your budget.
This is where we get to know you. We work together to refine your most important messages prior to filming any sequences. Together, we'll develop the creative, establish your objectives and design the production. From concepts, scriptwriting, and location scouting to scheduling, artwork, and messaging, this is where your video project begins to take shape. These processes ensure everything we do is on schedule, within budget, and delivered as promised. Let's shoot!
Cinematography/ Video Production
Scout the location.  Write the Script. Plan the shots. Design the logo animation. Score the music track. This is where the fun begins and the planning begins to pay off.  Tom is an Emmy Award producer and videographer who utilizes the latest digital cinema cameras, lighting, and sound equipment to capture your message in cinematic HD and 4K resolutions.  We blend natural, documentary style filming with polished commercial work. When the tripod isn't tall enough we have options.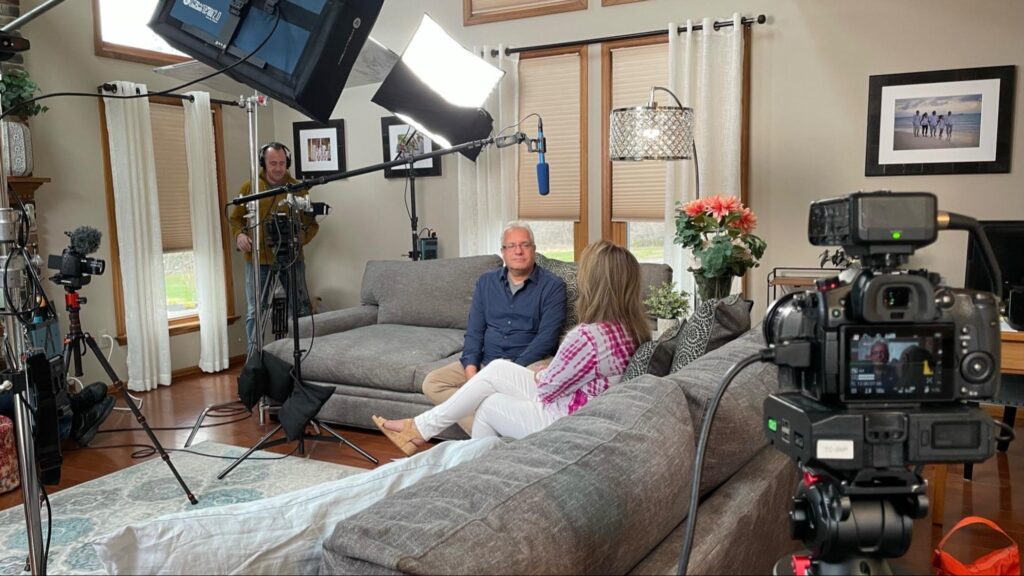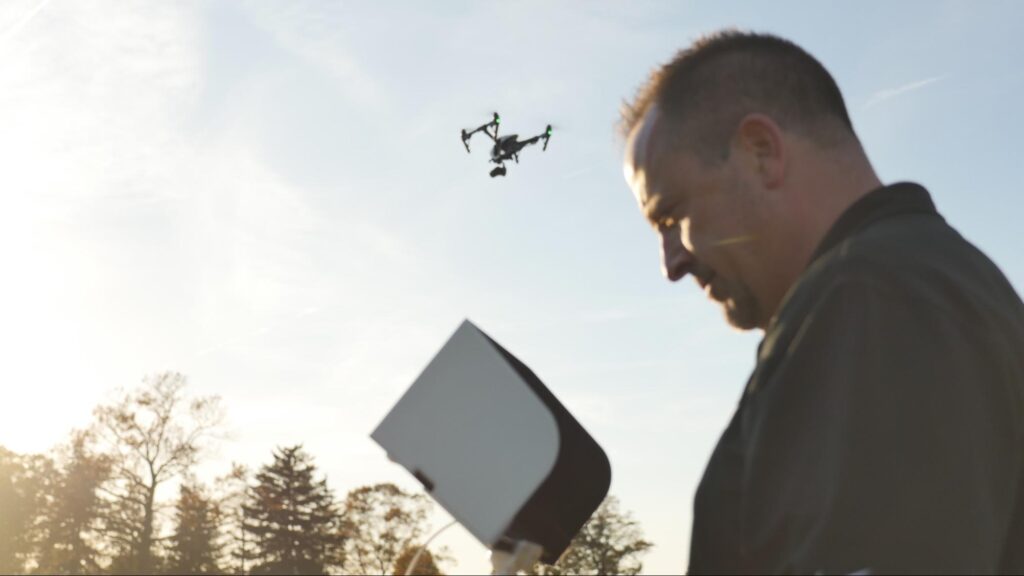 Your Message, from A Bird's-Eye View!
Aerial cinematography has evolved in the last decade.  What used to take a significant effort to hire a helicopter, pilot and expensive motion-stabilized cameras has now been brought down to earth.  Now, highly cinematic cameras attached to a small user-operated drone, or sUAS (small unmanned aircraft system), have brought breath-takingly gorgeous flying visuals to a new market.  We are an FAA Part 107-certified operator and happy to bring this unique niche to your productions.
This is where it all comes together!  When it's time to assemble all of the exciting elements we planned to use through the production process the magic really begins.  Whether we are editing an interview-based corporate video, a documentary, or a commercial, we focus on your audience first and foremost. Stunning visuals and people-focused films make for compelling content. With our editing techniques, storytelling and musical flow, you'll enjoy standout videos.  We shoot everything in 4k, edit on blazing fast Apple computers and geek out until we deliver something better than you expected.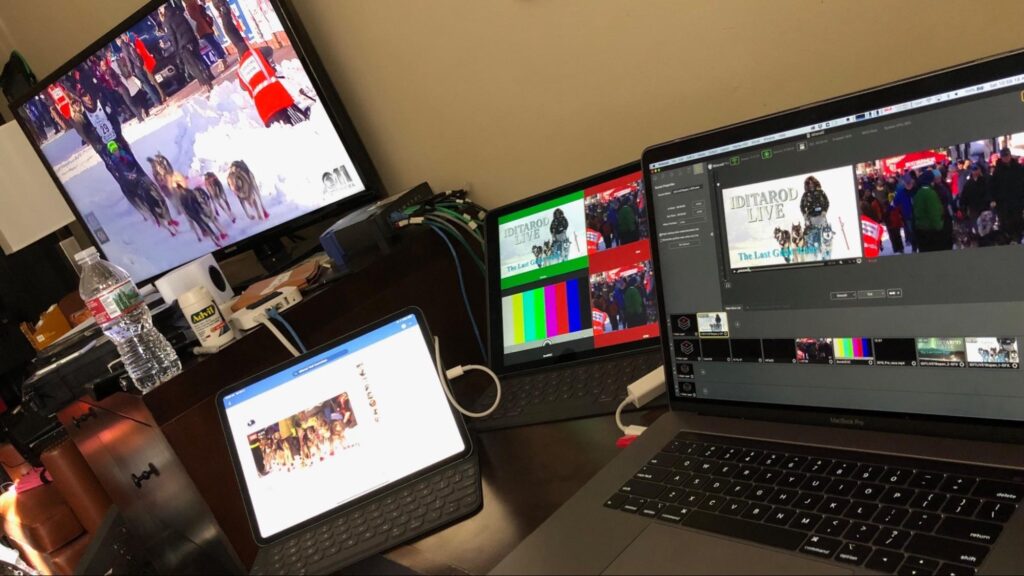 We get asked all sorts of questions all the time! These are a few of the most frequent ones we receive. If you have a thought not answered here, please ask:
It's a rare occasion that we are not available for a video production or animation project. We have the ability to film with multiple crews on the same day if needed, so please reach out with details about your project so we can get started.
The cost for Video Production varies based on a variety of factors including the number of videos, the number of filming days, the number of locations, the length and style of the video(s), talent needs, and the production gear/equipment needed. We provide a custom proposal for each video project we bid on.
This depends on several factors including creative direction and scripting, client input and review time, and filming logistics (film permits, etc) but we typically say creating a live-action video takes between 4-8 weeks. We can adjust our schedule to accommodate your timeline. This is one of our many video production FAQs.
Pre-Production: This is the creative development, planning, and organizing stage for your story!  We will start with a call or in-person meeting to discuss your project and desired goals.Pre-Production includes everything from Creative Direction, Concepting, and Script writing to organizing and scheduling all details for the film shoot. Also included are calls and meeting with the client, location scouting, and talent auditions, if needed.
Production: On location video shoot

Post-Production: Video Editing process of the Rough Cut, Fine Cut, and Final Cut puts your story in motion.
Who develops the content is based on your needs. We can complete the video production process from start to finish including concepts and script writing before filming occurs. Or, if you have a concept, we can work with your team to flesh it out in order to make the best video possible. If you just need use to film and edit the video, we can do that too!
Good question. Depending on the complexity of the setup, we typically need between 30 minutes and one hour for setup. More complex lighting setups take even more time and simpler 3-point lighting setups for interviews are at the shorter end of the time scale.
Our policy is to keep the footage for at least three years after the project is wrapped.
If you've got a product to launch, an image to build, a vision to share, or a story to tell
we'll put your message in motion