Your Message, From a Birds-Eye View!
Flyover your business for a one-of-kind visual to add to your video production!
Golf Courses, Construction, Real Estate, Commercial, Insurance, Events!
Call us to see if an eye in the sky is right for your needs.
About Our Drone Videography Services
Thanks to drone technology, amazing aerial shots are now within reach of most video production budgets.
Get a new perspective on your event, facility, destination or property with footage that rises above the rest!
More and more of our clients – corporate, academic and nonprofit want to include aerial drone shots in their videos because drone shots can do so many things:
Show the historic nature of your building

Show the majesty of your landscape

Give an overview of a very large setting (a construction site, a football stadium, a multi-building campus, etc.)

Create an epic feeling

Set a particular emotional tone
We have had the good fortune to fly drones at some of the nations most prestigious golf courses, sports stadiums, Alaska's iconic Iditarod dog sled race.  From caves to coastlines, our diverse experience in the air and behind the lens gives you confidence that we'll capture exceptional aerial images and video. And we'll do it safely because the FAA has recognized us for mastery of piloting these flying cameras with a Part 107 pilots license.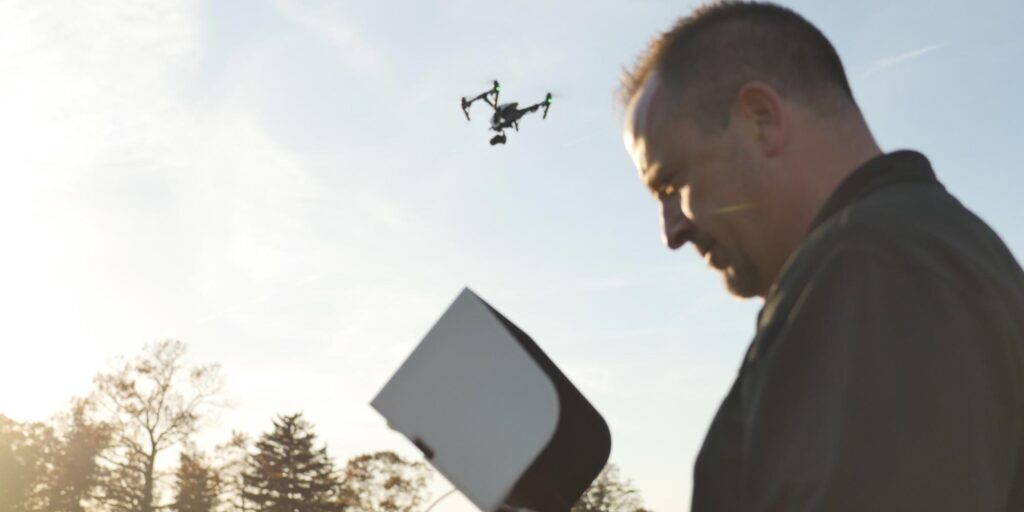 Fly Indoors too!
For large indoor spaces, factory floors, plant tours or even tracking actors through a space.
We are an FAA Approved Operator of Drone/UAS systems, operating under the 333 exemption.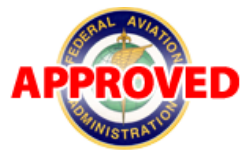 Our Drone Videography Work
Frequently Asked Questions
Yes. Third party liability personal and property.  One Million on each drone.
Extremely smooth!  Our quadcopter's have the latest 3D gimbals.
Yes, we can fly indoors provided there is enough room for safe operation.
For safety and FAA regulations, we fly at a max altitude of 400 feet and a max horizontal distance of about 3,000 feet. It is FAA regulation that the drone  is always within line of sight.
We will be glad to reschedule your shoot for another day subject to availability.  We always check the weather before the shoot and  communicate well  in advance to plan for poor weather.  So it's not uncommon to need to reschedule.
At this point, no.  We can operate 1/2 hour before daylight and 1/2 hour after dusk.
We have operated successfully in 20 MPH winds but that is pushing it to the max. We recommended always shooting in less than 10-14 MPH winds.
If you've got a product to launch, an image to build, a vision to share, or a story to tell
we'll put your message in motion